Property Managers everywhere are talking about replacing security deposits with RentalGuardian® powered Rental Damage Protection offered through InsureStays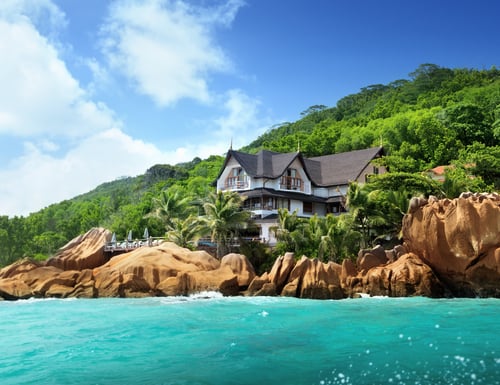 As you already know, security deposits are a real pain for property managers. Reminding the potential guest that "you might break something and have to pay for it" is not a real winner of a conversation piece when you are trying to motivate the prospect to book a stay. The very act of charging a big enough deposit to cover real damage could discourage frugal people and work against you getting units booked.  And if you have ever attempted to collect from a guest's credit card for damages, you know that it all too often does not work out as you hope.
But there is good news! You can make security deposits a thing of the past by implementing Rental Damage Protection powered by RentalGuardian®.  Instead of requiring additional deposits from guests, offer your guests peace of mind: for a small one-time fee per stay, guests know that if something gets accidentally broken, the damage can be covered up to the protection program limit.  With this approach, managers can include an administrative fee with the retail charge, earning your company ancillary revenue with each booking. Or if you prefer not to charge guests directly for the protection, smart managers include in their rental agreement a damage waiver or forgiveness clause up to the protection program limit, and simply lump the cost of the program into a more general fee or bake the cost into their booking rates. Rental Damage Protection programs provide protection for your vacation rental properties, automate the damage claim process through our unique online portal, and make reimbursements directly to YOU (not the guest) for repaired or replaced items.  Managers can also earn administrative fees with each booking.  Generate revenue, protect owned property, and foster guest happiness with Rental Damage Protection!  
Ready to get started? Click here for more information or contact [email protected]